SEO Local Citations
Did you know that 4 out of 5 searches are local?
Out of these 4, half will end up visiting your physical location within a day.
It's clear that Google's algorithms understand local intent, which makes it imperative for your business to be optimized for local SEO.
To rank for local results, search engines reward accuracy, consistency, and the number of times your business is mentioned online.
We help boost your local ranking by creating and updating your local citations.
Audit your existing listings for inconsistencies
Based on information provided to us, we will audit locations where your business is mentioned.
Here's just a sample of information we look for:
Business address
Email address
Office hours
Business description
Website URL
We manually check each citation for inaccurate information.
In the event we find an issue, we will execute a citation scrub campaign to remove conflicting information that confuses search engines and impedes your online visibility.
Our audits also include a competitor comparison chart to help you visualize your citations vs. your competitors.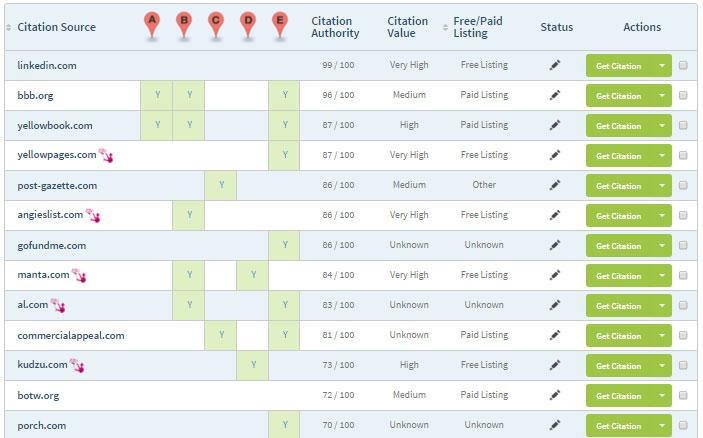 In order to avoid confusion, we establish a dedicated email address that is controlled by the client and used across all listing-related platforms.
Create new listings so you don't get left behind
If your business is missing from a directory, we'll publish the correct information.
We ensure that information is correctly submitted, formatted, benchmarked and monitored. The process can take a few days – sometimes even weeks – depending on the complexity of listing location.
We have experience getting businesses listed in most business directories.
Claim your business pages to build trust
We help you claim and promote your listings.
This makes it easier to make future edits proactively through a central dashboard. Also, a verified business instills confidence with potential customers.
The process involves a phone call or physical letter mailed to your address with a PIN. We will coordinate PIN collection to complete the verification process.
FAQ
What is a local citation?
A local citation is simply any mention of your business online – no links required.
Which directories are included in your service?
We have experience with most general directories such as Yelp, YellowPages, and GoogleMyBusiness, as well as more business-specific directories such InfoUsa and BBB.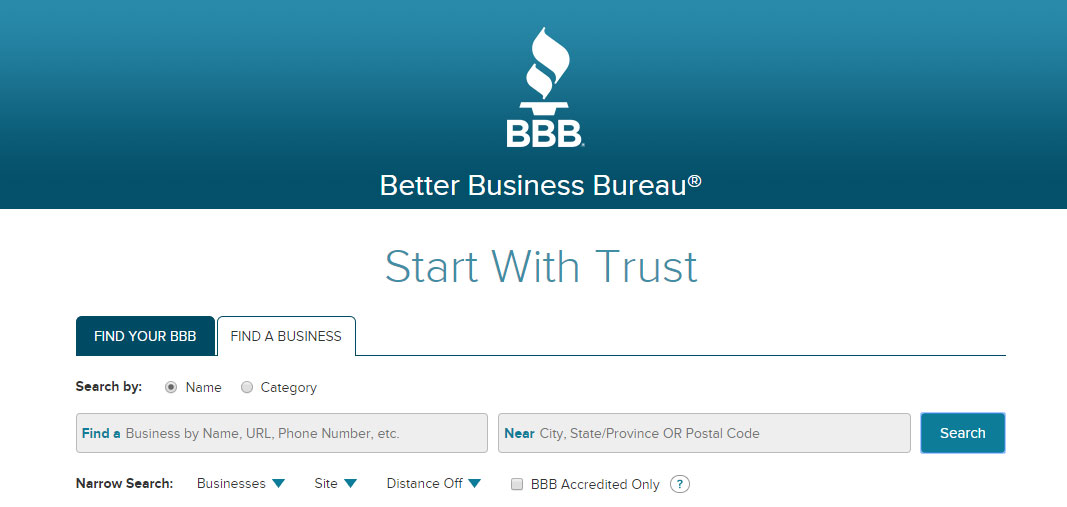 How do you select which business directories my business should appear on?
We follow an industry-backed approach and consider which directories your competitors are listed on, analyze authority of a directory, and whether do-follow links to your website are allowed.
Based on these factors, we decide whether listing on a directory has merit for your business.
How do you find out where my business is already listed (or not listed)?
We use tools that automatically scour the web and periodically return information related to your business. We manually double check accuracy of this information to identify any opportunity gaps.
How long does it take for my local ranking to improve?
Google updates its rankings every few months, though you may start seeing results as quick as a few weeks depending on the last update and how quickly your citations take effect.
However, it's important to note that citations are just one subset of local SEO strategy. To rank higher, a holistic SEO approach must be taken.