Domain Name Registration
Choosing a domain name is like deciding what to name your child.
It will be with you forever – the first thing online visitors and prospective clients see and associate with your brand.
Choose poorly and everyone who interacts with your site will wonder what you were thinking. Choose well and it will be what customers remember you by.
This makes your task of selecting a memorable domain name paramount.
A great domain can increase traffic, improve your click-through rate and create a good first impression.
We'll help you identify the best domain names to enforce your brand's image and ensure your customers find you online.
A domain name worth remembering
Your domain is the written name representing the IP address of your website.
It's what potential visitors will type into their search or browser to get to your website, and likely the tail end of your brand's email addresses.
When it comes to selecting a domain name, most businesses opt to use keyword phrases they wish to rank for.
This often leads to impersonal and clunky domain names.
For example, a weight loss website with a domain name howtoloseweightfast isn't exactly appealing or easy to type.
More importantly, you want your customers to find you even if they misspell or forget your full domain.
Think of the largest brands today. Facebook, Amazon, Google, and Craigslist are all brandable because they are short, unique, and easy to remember.
Selecting the right extension
As demand for domains continues to swell, there's been a surge of new extensions such as .co and .io entering the marketplace.
In terms of SEO, choice of extension makes little difference.
Yet, there is a bias towards .com as it is the most recognized and trusted extension.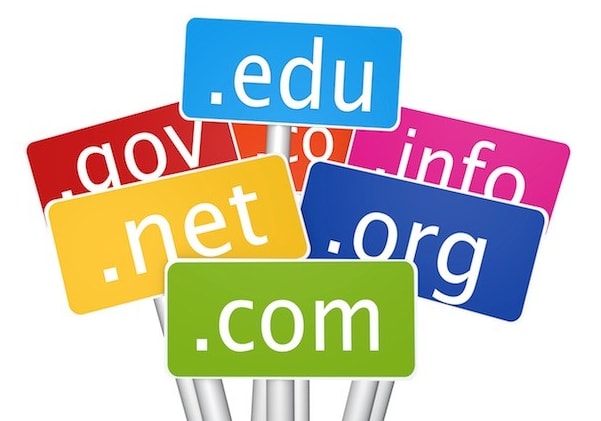 We'll always give preference to .com, but if it's unavailable, we'll help you strategize and pick the next best choice.
For those that will operate in a technical niche, your audience is relative accepting and familiar with .co and .io, so they are worthy alternatives if the .com address you'd prefer is unavailable.
If you're in finance, opt for .org or .net which have the next best-perceived authority.
Smooth and efficient domain transfer
If you've decided to switch hosting providers, you'll need to transfer your domain.
Whether the switch is driven by pricing or to better handle an increase in traffic, we'll help ensure a smooth and efficient transfer.
We'll handle filing requests and manage the migration process.
Make a lasting impression with your domain
Let our team of experts help you jumpstart your business with a standout domain name.
FAQ
Which domain registrars do you use?
We can help register your domain across all the top registries.
This includes NameCheap, BlueHost, GoDaddy, and A2Hosting. If your preference isn't listed here, please contact us to find out more.
Can you help me acquire a country-specific domain extension?
If your business is operating legally within a country such as the UK or Germany, we'll help you obtain country specific domain names such .uk or .de.
Will my name and contact information become publicly available?
By law, all registrars make information about domain ownership public on WhoIs.
If you don't want your information to made available, we can help you register a domain through a third-party that will act as the intermediary on your behalf.
Will I own the domain for life?
Technically, you can't. When you buy a domain, you're buying the right to use that domain for the agreed period of time instead of being the outright owner.
However, you can hold on to it for however long as you like by undertaking yearly renewals.