Directory Listing Management
The web has opened up new marketing channels for businesses.
A website and social media profile both serve as powerful mediums through which potential customers can discover your brand.
Yet, they alone don't reflect your entire online presence.
Across the web, there are thousands of business directories that people visit each day to search for products, services, and companies.
Think of them as an online version of the Yellow Pages.
Having your business listed accurately here is vital for SEO.
More importantly, this guarantees a satisfactory user experience. Most people – 73% to be exact – lose trust in brands with inaccurate information online.
We can help increase your reach with meticulous directory listing management.
Increase visibility by adding information to directories
Neglecting to provide accurate information on directories does your business harm.
Just take a look at the potential these directories have to reach new audiences: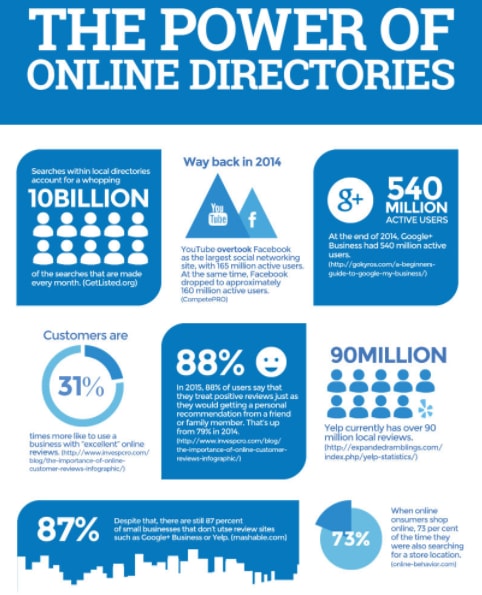 Moreover, directories are not standalone repositories of information.
Rather, data stored within directories is shared with search engines. The more often a crawler encounters consistent and comprehensive information, the higher you rank.
We'll use our experience to create listing on all types of directories.
We focus on directories on which users exhibit intent such as Lawyers.com and Houzz over those that are behind paywalls such as AngiesList.
We will carefully audit relevant directory sites to ensure your details are error-free. This includes your phone number, address, business hours, and website link.
Detect and patch up contradictory data
If your business is already listed on a few directories, information may be outdated or incorrect.
Looking for these mistakes manually can be tedious and an ineffective use of your time.
We'll use tools such as Moz Local and WhiteSpark to find such inaccurate data. Once located, we'll take the appropriate steps to correct your listings.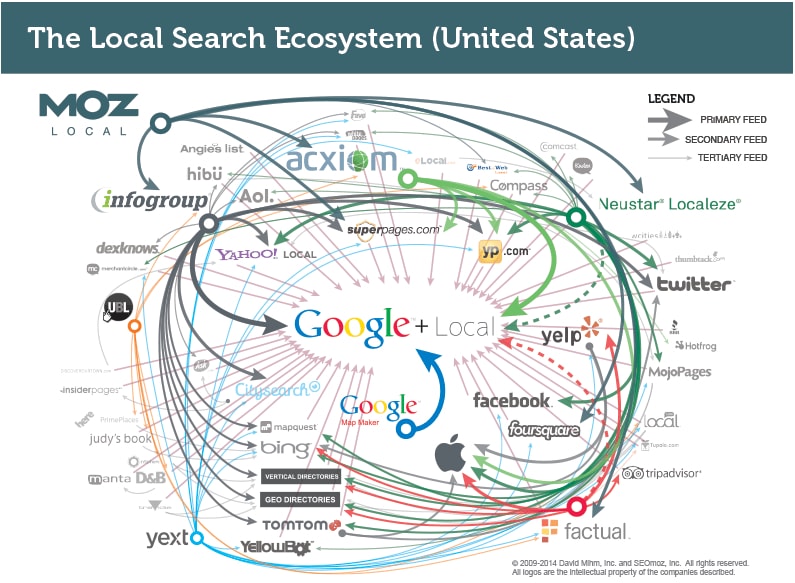 Monitor and maintain your listings
We'll also keep a vigilant eye on your listings.
Tools like Moz Local give you real-time control over all your listings. You'll be able to visually see them in one place and, if needed, make broad sweeping changes with the click of a button.
Be present everywhere customers search
Contact us to find out more about how we can get control of your directory listings.
FAQ
What is a business directory listing, exactly?
A directory listing is a short summary of key information about your company on a site that aggregates this data (known as a directory).
Who can register for a directory listing?
Any business that sells a product or service can upload their information on a directory.
What's the process of creating a new listing?
We take great care in choosing the right directories to list your business in.
We analyze a directory's potential and reputation to ensure it's not a link farm. Once the site has been fully vetted, we'll create an account and upload your information.
What if my business operates in a limited area?
Getting your business listed is important whether it operates locally, nationally, or globally.
For more information on how we help list local businesses, check out our local citation service.