Community Management
Building a strong social media presence takes more than just sharing interesting stories and posting something every now and then.
It requires time, energy and diligence.
You need to consistently research pain points faced by your audience, source the appropriate content and keep up-to-date with the changing nature of social platforms.
Yet, this is only half the battle.
Once you have built up a following, you need to be a good host and actively engage with your visitors and followers alike.
If you follow a "post it and forget it" approach, you'll soon lose not only followers but also potential customers and brand ambassadors who champion your brand.
Don't foster a group of lackluster followers.
We'll help you build loyal communities across a variety of social media platforms.
Develop your community with engaging content
Communities are an extension of your brand.
Do you want followers to associate your brand with boring and uninspiring messaging, or fun and engaging content?
People will connect with and revisit brands that capture their attention, not those that put them to sleep.
Mountain Standard (an outdoor apparel brand) uploads content that supports the lifestyle of its audience instead of promoting their products.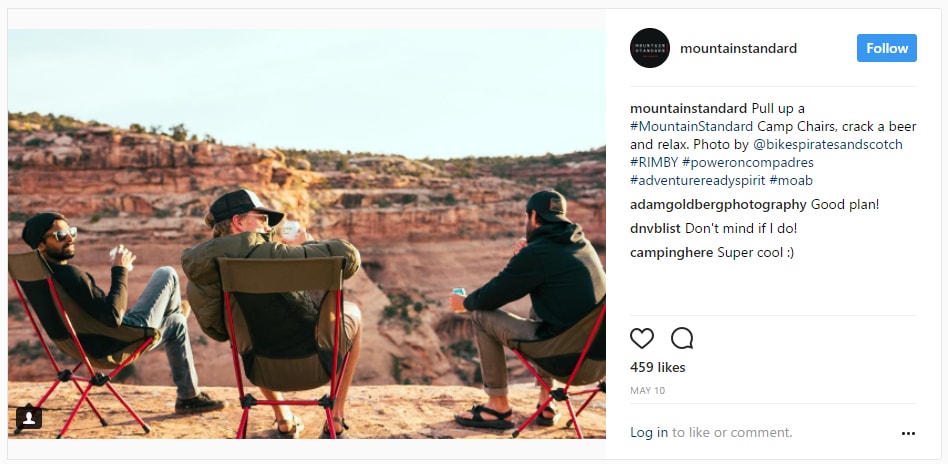 We'll help guide your community strategy to include content that seduces your audiences to participate and interact with your brand and fellow followers.
By crafting stories that elicit a sense of belonging amongst your followers, you can cultivate a feeling of community and encourage active follower participation.
For example, Five Mary's farm has grown their business exclusively through Instagram.
Followers watch the owner's young daughters enjoying daily life on the farm and get updates on baby animals being born. This makes them feel as though they are "part of the family."
Foster relationships with active participation
In today's demanding social media environment, you can't just post it and forget it. It's not so much about telling a story as it is about starting a conversation.
Select and create content with engagement in mind. How can you lure your audience into liking, commenting or – better yet – sharing?
When users ask a question or make a comment on your posts or your profile, we'll tailor a personal response your behalf.
Notice how JetBlue's response to a customer on Twitter displayed wit and feel.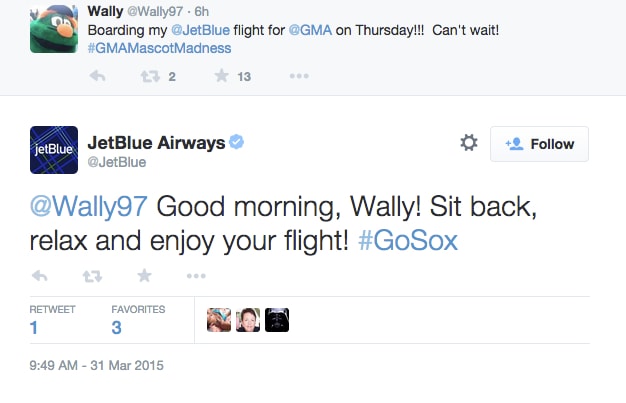 This humanizes your brand, builds trust, and demonstrates that there is a "real" and relatable individual behind your business – not an autobot.
Measure community health to patch gaps
There are several key performance indicators that expose the health of your community.
Whether it's percent of active users, speed at which replies occur, or member retention rate, we'll constantly monitor and work to improve upon metrics that matter most to you.
A flourishing community doesn't grow overnight
It requires time, attention, and dedication.
Contact us today to build a community around your brand that supports your business goals.
FAQ
How do you define a community?
Communities are networks where people initially come to consume content but stay for the connections they build.
What are the pillars of a good community management campaign?
A good community management campaign is a sustained process that focuses on listening, engagement, growth, and improvement.
How do you keep in touch with the community's needs?
Place yourself in your member's position. Be a genuine part of the community yourself rather than a required mediator.
We use both qualitative and quantitative indications to drive your community strategy.
How do you get members to actively participate?
Content that revolves around questions is a great way to drive participation.
We focus on asking laser-focused that touch upon the following:
What are members doing?
What are their thoughts?
How do they feel?
What are their fears?