YouTube Marketing
Online video is rapidly displacing how people consume content.
Rather than reading a blog, newsletter, or email, people today prefer to watch a video to learn about product or service and connect with a business.
At the forefront of this shift is YouTube, where 1 billion hours of video is watched each day.
Yet, YouTube is more than just a video-hosting platform.
It's also the world's second largest search engine (after Google) with over 3 billion searches per month.
Even if potential customers don't start their search at YouTube, over half of all Google searches now show at least one video and 8 out of 10 of those originate on YouTube.
Lights, camera, action! It's time to get your YouTube channel performing for you. We can help.
Customized channel design
We'll design your YouTube channel from top to bottom.
This includes logo design, selecting the right cover image, and writing a keyword-filled account description so that your channel fits your brand image.
Plan and create high-quality videos
We will work with you to craft videos that entice people to click and watch through to the end.
By promising to resolve a problem, sharing helpful or intriguing information, and maintaining an entertaining format style, we make sure that each video is engaging and works to increase your subscriber count.
We can guide you through a DIY project, or create killer videos on your behalf.
We'll script the content, film and edit each video to provide a polished end product.
Here's a glimpse at the variety of video styles we provide:
Animated
Explainer
Testimonials
How-to's
How-to videos are extremely popular and promote a product by being educational rather than promotional.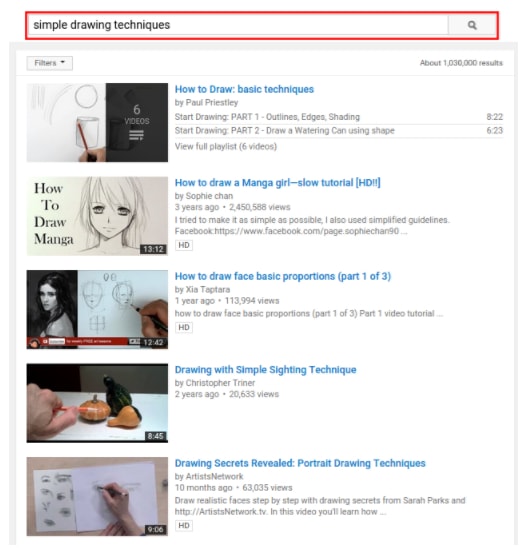 Optimize videos to improve discoverability
A well-produced video alone won't help increase view count.
We ensure your videos get discovered by optimizing the video title, description tags, and annotations to match user intent.
This way your video is found on YouTube and Google's SERP.
We also optimize videos for maximum viewer retention. Get your message across with videos that engage viewers through to the end.
Promote your videos to increase reach
Video ads can promote your brand and increase conversions.
4 times as many customers would rather watch a video about a product than read about it.
Just take a look at why video is so critical today: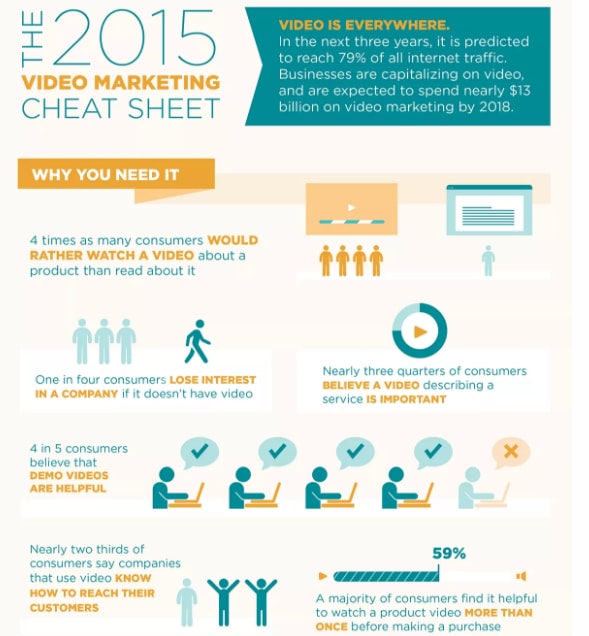 YouTube has a variety of video advertising options that we can help you execute in order to reach your target audience.
We can create the following ad types:
In-stream
Display
Overlay
We can also create videos for cross-promotion on other social platforms such as Facebook and Instagram.
How people consume content is rapidly evolving
Contact us today to harness the power of video and YouTube to drive your brand's growth.
FAQ
Would my business benefit from a YouTube channel?
Every type of business can benefit from video content regardless of their niche.
If you sell a physical product, you can show it in action. If you're a service provider, you can demonstrate how your service resolves pain points viewers may face.
And every kind of business benefits from a catalog of social proof-boosting video customer testimonials.
What is the optimal length for YouTube videos?
Ideal video length depends on the style of video. Fun and entertaining video content should be short whereas informative branded content should be longer.
Regardless of length, our focus is to capture attention early on so that viewers watch the whole video.
How do I measure the success of my videos?
YouTube has its own native analytics and reporting tool.
You can monitor for number of views, likes (or dislikes), shares, and comments for each video. This helps you narrow down which type of videos resonate with your viewers.
Can you make my video go viral?
Virality of a video depends on how viewers react to it.
We can get your video in front of as many viewers as possible, but can't control their response or the action they may take.