Paid Search Marketing
"Just Google it."
An overwhelming majority of online experiences begin with a search engine.
Today's customer uses online search to find products and service providers, research new businesses, and make purchase decisions.
Being visible on search engines is imperative. If you're a plumber, you need your business to show up when your customer searches for "fix a clogged drain."
Paid Search Marketing lets you decide exactly what customers and what searches you want your company's ad to appear in front of.
You can use it to drive traffic to your site, test the effectiveness of an offer, or keep your brand at top of mind.
Let's explore some of the benefits of a well-run paid search campaign.
It's a building block
When you think about showing up in search results, most people – and marketers – jump to Search engine optimization (SEO).
But SEO is a long game.
You'll spend countless man hours keywording pages, writing content around the keywords you think you need to target, and seeking links to support that content. But what if you choose the wrong keywords?
Let's say you devote time and energy to creating keyword-stuffed pages targeting "dog food," only to learn that you could have reached your customers better had you focused on "organic pet treats."
If you had instead put money towards pay-per-click marketing (PPC) before building out your site's SEO, you could have gathered invaluable user data from the success of your paid campaigns.
Run a PPC campaign for a keyword and see if it performs to your expectation.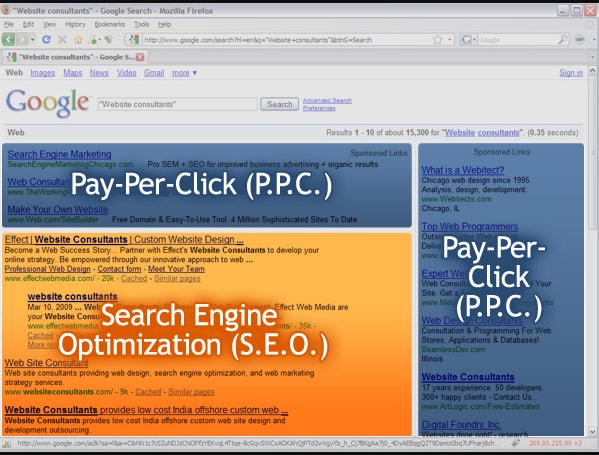 Doing this lets you build out your analytics and determine what works and what doesn't, before committing to an SEO strategy.
Drive targeted traffic for maximum ROI
A well crafted paid search campaign can reach exactly the potential customer you want to connect with. It offers an unparalleled opportunity for return.
Convert that traffic into customers and PPC will earn back its cost plus more.
Now you can invest that revenue in the long-haul buildout of an SEO campaign.
Gather data faster
Paid search provides you with the traffic you need for A/B testing.
Let's say you build a campaign around a well-written "dog food" ad. You get a ton of traffic to your landing page, but not a lot of conversions.
Time to test alternatives.
If your keyword is appealing but not a good match to your product or service offer, your visitors will leave. This results in a high bounce rate. which means it's time to test something different.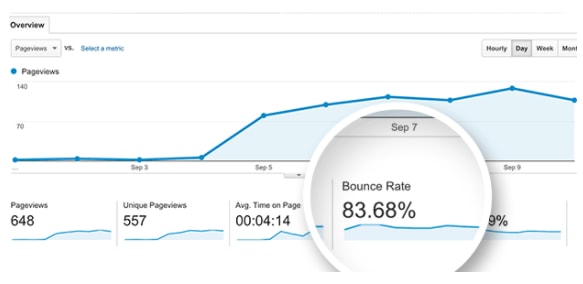 To test strategy changes via SEO, you'll spend months waiting for traffic to organically find a new page. Instead, use paid search to drive traffic to a new lead magnet or squeeze page and BOOM! Data in just a few days – or weeks – depending on volume.
Conversion optimization is a key component of turning visitors into customers. PPC can help you test your offers and gather data quickly.
Be a step ahead of the curve
Paid search marketing buys you more than traffic and leads. You gain quick results and the ability to fine- tune campaigns before building assumptions into a long-term SEO strategy.
Let us build you a highly targeted PPC campaign that will drive traffic AND profits your way.
FAQ
Why is it important to do paid search?
Paid search is a form of "pull" advertising on the largest medium of them all – the internet.
You're only spending money to display advertising to audiences who are interested in hearing your message.
Will paid search campaigns reach users across all devices?
According to official Google statements, more than 50 percent of search queries globally now come from mobile devices.
Our paid campaigns will reach users across desktop, mobile, and tablet in order to utilize search traffic from all possible sources.
How do you find the right keywords for PPC?
We perform a detailed analysis of your brand, your business, your competitors and your customers. We develop highly targeted keyword campaigns to ensure that your ad results in exactly the traffic you want.
Which search engines should I run paid campaigns on?
Choice of a search engine is based on personal preference. Regardless of which search engine a person uses, they all focus on solving a core challenge.
We suggest a combination of campaigns on Google, Bing, and Yahoo.